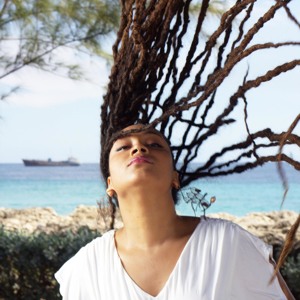 Tell Me Now – Tabitha Feat. B-Roca [Ragamuffin Ent. 2014]
BY: VP RECORDS
LABEL: Tabitha Feat B-Roca (Barbados) Property of Ragamuffin Entertainment Mixed and Mastered by Michael B-Roca Holder Riddim by Andrew Solid Empire
GENRE: Reggae
CREATED: Tue, August 19, 2014, 3:24 pm
DURATION: 03:52
PURCHASE: N/A
Tabitha Johnson is a talented, Multicultural Barbadian Reggae/Soca artist. Her unique view comes from growing up on the coastline and hillsides of Barbados with a creative Rastafarian German mother and West Indian father.
Influenced by artistes such as Beyonce, Alicia Keys, Allison Hinds, Queen Ifrica and a long list of reggae artist from around the globe, Tabitha is ready to prove to the industry, her friends and fans that she too can hit the top.
In 2001 Tabitha had the opportunity to sing the duet "girls' dem suga" with Bennie Man at Reggae Summer Jam in Germany. In 2004 she was chosen to be part of the West Indian group Caribbean Vizion, and she toured the Caribbean for two years singing and acting in a school play for numerous Caribbean Islands.
Gaining confidence and skills it was time for Tabitha to spread her wings. In 20I0 she ventured out into the world of television hosting a show on TV8 called EGGONOMICS from October to December, also in 2010 Tabitha was offered a spot as backing vocalist with Buggy and The Fully Loaded Band of which she is still a member.
In 2011 she changed up her style and switched to soca with a song entitled "Muscle" which she penned herself. This song gained her a spot on Anderson "Blood" Armstrong`s album "Dis Soca Baddy" and it also earned her a spot on the Headliners tent lineup. That same year Tabitha had the honor to sing yet another duet but this time with Wycleff Jean at the ever popular Reggae on The Hill in Barbados. In 2012 Tabitha showcased her talent in the ever popular Honey Jam Barbados….which she gained even more exposure as a result.
In 2014 Tabitha performed and was warmly received at Barbados Reggae Festival (Reggae on the hill) by an audience of over 20 000 people, opening for artiste such as Tessanne Chin, Jah Cure, Beres Hammond, Chronixx. Making it her biggest performance to date.
Tabitha is one of Barbados' best kept secrets, with her strong lyrics, her bubbly and positive personality, long dread locks and pretty hazel eyes; she won't be secret for long, stay tuned……………